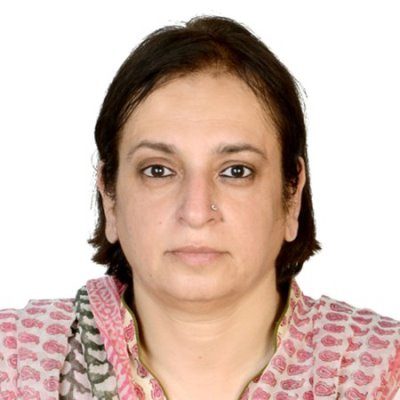 Postal Address:
Pakistan Institute of Management, Management House, Shahrah-e-Iran, Clifton, Karachi – 75600, Pakistan.
Phone:
+92(021)-99251711-14
Email:
ruqaiya@pim.com.pk
About Ruqaiya Siddiqui
Working as visiting faculty at PIM, her area of specialization are Business Communication and General Management.
Education
M.A. English Literature from Karachi University.
Certification & Training Received
1st & 2nd Degrees in French from Alliance Francaise, Karachi
Workshop on Four skills by PACC and PCTA
Foundation Training of Trainers -2 week program, Swat – 1990
Ruqaiya Siddiqui-Fakhri Masters in English Literature, US Aid Certified Trainer. Key Areas of Responsibilities: (Business English,Writing Skills, Soft Skills, Communication Skills).
She is one of the finest trainers of the Institute with more than 200 training to her credit so far. In over 16 years of association with PIM, she has been engaged in training and consultancy assignments. She has been a part of the faculty in trainings of Gender Based Governance Systems with partners in Sindh. Her certifications include: Leadership and Innovation for a Sustainable Future, and IFC certificates in Training of Trainers Workshop as well as Customization Workshop.
She also has around 15 years of work experience in the Advertising and Public Relations Companies before her move to PIM.