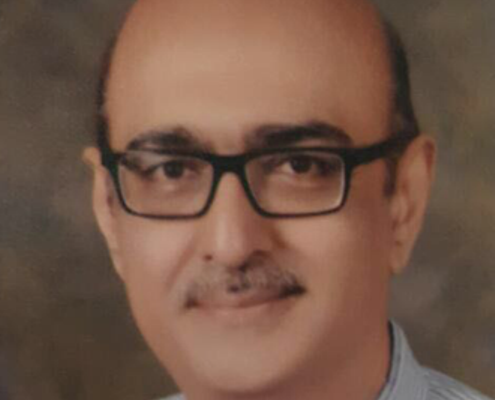 Postal Address:
Pakistan Institute of Management, Management House, Shahrah-e-Iran, Clifton, Karachi – 75600, Pakistan
About Aslam Soni
Working as a General Manager at PIM. His areas of specialization are Supply Chain and General Management.
Education
Master in Business Administration from IBA, Karachi in 2003
Bachelor of Electrical Engineering from UET, Lahore in 1989
Certification & Training Received
CPIM, 2017
CLTD, 2016
PMP, 2014
CSCP, 2012
CFA L1 Qualified
OCP (DBA Track), 2000
Training of  Trainer., IFC Business Edge, USA.
Aslam Soni is working as General Manager and one of the finest and senior trainers of the Institute with more than 200 trainings are on his credit so far. He has been associated with PIM since 2000 and engaged in training and consultancy assignments in following areas of HRM, Supply Chain Management and General Management.
In his more than seventeen years of diversified experience in PIM, he played an integral part to provide customized solutions to a lot of firms. To name a few: NESCOM, AQ  Khan Labs (KRL), PAEC, NAB, DESCON, NESPAK, PTC, PTA, PTV, PEF, FFC, APL, PARCO,         OGDCL, RAHA, EPZA, TCP, Women Business Development Center, SMEDA, Nokia Siemens Network, IUCN, Govt. of Sind, , 360 Training, Albario Engineering, Saif Group, University of Baluchistan, MALC, Ibrahim Fibers Ltd., Kohinoor Maple Leaf Group, EFU, Govt. of Punjab, BUITEMS etc. are few of his clients.